Eagles Insights: How the Eagles will compensate for Dallas Goedert's absence, what Nakobe Dean's injury means to defense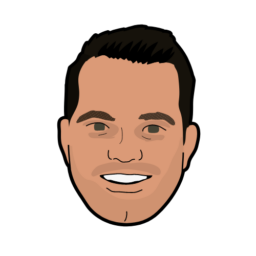 1. The Eagles must prepare for another stint without Dallas Goedert, who fractured his forearm and will miss extended time. Goedert is expected to return this season, although the Eagles must compensate for his absence during the most difficult stretch of the schedule.
Goedert barely comes off the field and played more than 90 percent of the offensive snaps in six of nine games this season. He has 38 catches for 410 yards and two touchdowns, and the Eagles believe he's one of the top tight ends in the NFL. So how do the Eagles replace him?
Let's look at last season. Goedert missed five games around this time (Weeks 11 to 15), which could be a good indicator because the top replacements (Jack Stoll and Grant Calcaterra) are still next on the depth chart. Stoll took on most of the work — at least 69 percent of the snaps in each game, and at least 79 percent in three games — although he was not a featured part of the pass offense. He had seven catches on seven targets during that period.
In fact, the tight ends totaled 11 catches for 115 yards during those five games. That's a per-game average of 2.2 catches for 23 yards. (Note: These numbers were corrected from the original post.)
Stoll and Calcaterra have an additional year in the offense, of course. (Calcaterra is recovering from a concussion.) The Eagles also have Albert Okwuegbunam this season, and he'll be active as the third tight end.
But the most likely scenario is that Goedert's targets (about six targets per game this season) are spread to wide receivers more than tight ends. (More on this in a bit.)
"You can supplement it sometimes with different personnel groupings as well. We feel like we have some good options," coach Nick Sirianni said. "We are obviously not into game planning yet. We did a big review of our game today and then tomorrow will be self-scout stuff. We'll work into game plan later in the week where we'll think more about that. But we know we have options not only with the guys in the room but also guys that are not in the room out of different personnel groupings."
2. So about those personnel groupings. The Eagles played 11 personnel on 73 percent of the offensive snaps during Goedert's absence last season and 12 personnel on 21.5 percent of the offensive snaps. This was not too far off of their season averages (11 personnel on 71.4 percent of the snaps, 12 personnel on 20.3 percent of the offensive snaps, 13 personnel on 6.9 percent of the offensive snaps).
The change with Goedert out of the lineups was not as much as the formations, but rather with target distributions.
The No. 3 receiver last season was Quez Watkins. He averaged 5.4 targets in the five games without Goedert. He averaged 1.4 targets in the other 12 games. He was clearly the biggest beneficiary of Goedert's absence in the passing game.
Watkins is on injured reserve at the moment and should return soon. However, the Eagles are also using Olamide Zaccheaus and Julio Jones as options at No. 3 receiver. So it's not as if all the work will go to Watkins. But my guess is that trio will all see an uptick in targets during the next few weeks.
Of course, an argument could be made that the Eagles should just target A.J. Brown and DeVonta Smith more in these next few weeks. Good things tend to happen when they get the ball.
3. Don't rule out Okwuegbunam pushing his way onto the field in passing situations. There's a reason why the Eagles sent a draft pick to Denver to land him before he went on waivers on cut-down day, and why they kept four tight ends when they had a roster crunch elsewhere. Okwuegbunam brings promise as a pass catcher, as evidenced by his final preseason game when he had seven catches for 109 yards and a touchdown. In 2021, he had 33 catches on 40 targets. Okwuegbunam is 6-foot-5 and 258 pounds and was a former fourth-round pick. I'm not suggesting he'll jump to the top of the depth chart, but he's going to be active and if the Eagles want receiving production at the position, he's a place to look.
4. The spin on the Goedert injury is that the Eagles' offense (and passing game, in particular) should be able to move the ball without him, as significant as the absence appears. From Week 11 to 15 last season when Goedert was sidelined, the Eagles averaged 33 points per game, 425 yards per game, 187.2 rushing yards per game, 237.8 passing yards per game, converted 47.7 percent of their third downs, and scored touchdowns on 75 percent of their trips to the red zones. They had an EPA/play of 0.12.
If they tallied those numbers to date this season, they would rank No. 1 in points, No. 2 in total yards, No. 1 in rushing yards, No. 12 in passing yards, No. 3 in third downs, tied for No. 1 in red zone, and tied for No. 1 in EPA/play.
Also, the Eagles went 5-0 in those five games.
The big difference might be the schedule. Those five games last season came against Indianapolis, Green Bay, Tennessee, the New York Giants, and Chicago. They all finished in the bottom half of the NFL in defensive DVOA.
The Eagles' next five games are against Kansas City, Buffalo, San Francisco, Dallas, and Seattle. That includes two teams in the top five in defensive DVOA, and each team is in the top 20. So the schedule is the variable that could change the results. But with Jalen Hurts, these wide receivers, and this offensive line, the Eagles have the necessary firepower on offense.
5. Another year of seeing the Eagles' depth at tight end makes it reasonable to consider whether the Eagles start searching for the next Goedert. Goedert turns 29 in January, so he's already older than Zach Ertz when the Eagles drafted him as a potential replacement. In the five drafts since the Eagles selected Goedert in 2018, Calcaterra is the only tight end drafted and he was a sixth-round pick. Goedert has two years remaining on his contract, which means this is not an urgent need. But when you start doing your seven-round mock drafts — and who doesn't like a mock draft?! — consider tight ends.
The Athletic's Dane Brugler has two tight ends ranked among his top 24 prospects: Georgia's Brock Bowers (No. 6) and Texas' Ja'Tavian Sanders (No. 26). And there will be other potential Day 2 options, including Ohio State's Cade Stover. We'll have much more on this come draft season.
6. Also in the injury news, linebacker Nakobe Dean suffered a Lisfranc sprain and will meet with a foot specialist to consider his options, according to NFL Network. This is a tough setback for Dean, who entered the season with significant expectations. The Eagles made Dean their highest-drafted off-ball linebacker since Mychal Kendricks in 2012 when he slipped to the third round in 2022, and as college football's top linebacker leading the national champions, it was considered a boon. Dean waited his turn behind T.J. Edwards and Kyzir White last season. The he Eagles did little to address the departure of either player because of their confidence that Dean would be the top linebacker.
This is Dean's second foot injury this season. Although injured reserve rules have changed so that a player can go on IR twice and still return, the prognosis might take away a chunk of Dean's second season, if not all of it.
Of more concern is that Dean has not been the clear top player at linebacker this season. As noted in this space last week, defensive coordinator Sean Desai has been rotating Dean and Nicholas Morrow in recent weeks. The difference should be more pronounced considering the investment in Dean. Based on what the Eagles saw through the past month, they can't say Dean is their no-doubt top linebacker for the duration of his rookie contract. Entering the season, I expected that to be the case. (I still think Dean has the tools and makeup to be a starter. But he must stay healthy, of course.)
Look for Morrow and Zach Cunningham to settle in as the top linebackers, giving the Eagles two veterans with starting experience. Beyond 2023, it remains a big question how the depth chart will look. (I know those calls for Jeremiah Trotter Jr. will be loud this offseason. And once again, I'd be surprised if the Eagles drafted that position in the first round…)
7. While mentioning linebacker, it's worth pointing out how well Cunningham has played in recent weeks. He's back healthy after injuries affected him during the past two seasons and his length and range on defense have been apparent. There's a reason why Desai hasn't taken him off the field in two of the past three weeks. The Eagles made lottery ticket signings on the same day in August: Cunningham and Myles Jack. At the time, I thought Jack could be more of a factor. I was wrong on that one. But Cunningham has given the Eagles even more than a team could expect with those types of signings.
This is also why I disagree with the sentiment that Howie Roseman should have been more aggressive with Edwards and/or White in free agency. The Eagles don't invest big money at linebacker, a position that typically has more supply than demand in free agency. That allows these low-cost moves. Oftentimes, you get what you pay for. When the evaluation is correct, the production exceeds the contract value. The Eagles have missed on a number of linebackers during the past decades, but I liked the approach of signing two and hoping one works. It's kind of like the Sixers adding Kelly Oubre Jr. — you don't need all those moves to hit, but when they do hit, the benefit is clear.