Eagles Insights: Super Bowl rematch, healthier Jalen Hurts, Jason Kelce's celebrity, why the Eagles waived Bernard Williams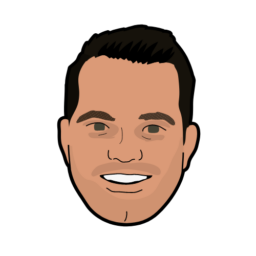 The Eagles' Super Bowl messaging
During the summer, there were times Nick Sirianni would sit in his office, pound the desk, and let out an F-bomb. An assistant coach would ask what was happening.
Sirianni was just watching the Super Bowl film.
So here the Eagles are nine months later, and Sirianni needed to put himself through that agony again. He's already dragged himself through the mud trying to learn from the game. Now he needs to use it to prepare for Monday's game against the Kansas City Chiefs.
"You do that with every game, and there's going to be things that you say, 'oh, man, that was a really good play'," Sirianni said. "Or, 'oh, man, I wish we could have that one back.' Do you find yourself sometimes doing that? Yeah, but you've got to remind yourself that, 'Hey, our job is to get prepared for this game.' What happened in the past happened in the past. We'll learn from our mistakes. We'll get better from the things that we did well. I'd be lying to say, if I'm like, 'Oh, if this would have just happened or that would have just happened' every once in a while, but we're not dwelling on it."
This has been the company line this week at the team facility. This is being billed as a Super Bowl rematch and one of the NFL's games of the year. For the Eagles, they're trying to make it one of 17 — not more important than next week against Buffalo, and nothing that happened in Arizona in February will allow them to win or lose this game.
The Eagles have two new coordinators. They've replaced most of the middle of the field on defense. The Chiefs have evolved into one of the NFL's best defenses, replaced their offensive tackles, and are trying to figure out their wide receivers. The core of both teams remain, including MVP candidates Patrick Mahomes and Jalen Hurts at quarterback. And the Andy Reid-Sirianni storyline has not gone away. Motivation is not hard to find when a team watches an opponent celebrate in confetti. There's a reason Sirianni showed that footage to start the league year. But the public messaging has been deliberate and intentional — you can enjoy the Super Bowl rematch, they are focusing on Game No. 10.
"I don't need the Super Bowl to motivate me to beat my brother or beat Andy Reid," Jason Kelce said. "I've never beaten them in my career. I'm more motivated maybe by that. I don't buy into Super Bowl revenge games. Each season is different. This team is not the same, that team is not the same. Nothing that happens on Monday night will change or make anything different about what happened last year."
That was a prevailing message in the team facility this week: the result on Monday won't change the result from February. So they need to view it as an isolated game and not a chance to avenge the Super Bowl.
"You ain't going to get another ring for winning this game," DeVonta Smith said.
A healthier Jalen Hurts
It's common for players to suggest they came back from the bye week refreshed, but it took on new meaning for Jalen Hurts. He practiced without a sleeve on his leg this week and appears healthier than he's been in weeks with extended time to recover from a knee injury that ailed him during the second quarter of the season.
"The bye couldn't have come at a better time," Hurts said, adding: "Definitely got some time out of (the bye). That was the one thing I kept saying."
Hurts said "time was a sign of progress" and "Everything is trending forward."
One key to watch: How much he runs. Hurts has averaged 27.5 rushing yards during the past four games ever since his 72-yard performance against the Rams on October 8. Hurts averaged 50.67 rushing yards last season.
Kelces adjusting to celebrity life
Get ready to be inundated with Kelce Brothers storylines. Their celebrity has ascended even since the Super Bowl, especially with Travis Kelce dating Taylor Swift. Jason Kelce was in the airport last week and realized his life was different. He's tried not to change, although much has changed around him.
"It's been a whirlwind," Kelce said. "We started last year with a podcast, and it's built up more and more with the Super Bowl, my brother's love life, and People Magazine. Shoutout to People Magazine."
That's a reference to Kelce being named one of the magazine's sexiest men for 2023, a label that has brought some tongue-in-cheek comments from teammates.
"I certainly didn't ever anticipate being up for that award," Kelce said. "Most people have been having fun with it."
Jason never beaten Travis in the NFL, as noted above. He's been able to watch most Chiefs games this season based on the different time slots, and he typically watches as a center more than a brother. So he's well versed on what the Chiefs will present Monday. But Kelce doesn't think a win over Travis would change anything about his career.
"I've beat him enough in his life that I think I'll still be happy," Kelce said. "I've got a lot of them."
Jalen Carter's Super Bowl experience
Jalen Carter called a reported incident at the self-checkout at a Philadelphia Target "probably just a misunderstanding," and there appear to be no lingering issues.
Carter is poised for a big second half for the Eagles, and it starts Monday against the Chiefs. He's one of the few in the locker room who was not with the team last season during the Super Bowl, although Carter was in the stadium for the game.
"I was at the Super Bowl," Carter said. "I was cheering for both teams."
He worked out in Arizona at the time, so he was able to attend. He had former college teammates on the Eagles and the Chiefs, which was the reason for the split allegiance.
Optimism about Dallas Goedert?
It's notable that Dallas Goedert was not placed on injured reserve — and it's fair to suggest that the Eagles expect him back within the next four games. Had he been on IR, he would have been out through at least the Seattle game in Week 15. 
"We have high hopes that Dallas is going to be back," Siriainni said. "Again, I don't know when. I think that's unfair to Dallas. Yeah, there is a reason he's not an IR yet."
He's out on Monday against Kansas City. The Eagles then have Buffalo, San Francisco, and Dallas. Could he return in time for the 49ers or Cowboys? Stay tuned.
Inside the Bernard Williams transaction
You might have seen that the Eagles waived 1994 first-round pick Bernard Williams, who has been on the suspended list for 28 years. The Eagles had maintained his rights and he never applied for reinstatement, so he stayed under the franchise's control in the league's internal system. (He wasn't getting paid and the team was not affected by having his rights.) My understanding was this was simply a processing item to formally take Williams off their books.
Williams, 51, is technically free to sign wherever he'd like for the first time.
Nick Sirianni returns to Kansas City
The Super Bowl rematch aside, the Kansas City trip is notable for Sirianni as the first time he's returning to Arrowhead Stadium as a head coach. Sirianni started his NFL coaching career with the Chiefs. He met his wife in Kansas City. He's now one of the NFL's top coaches, so the return shows just how far he has come in the NFL. Sirianni downplayed the significance of the return on Saturday, although he'll satiate his appetite with his favorite barbeque.
"Obviously it's where I started my NFL career and there is always — every place you go, whether I go to Buffalo, whether I go to Kansas City, Indianapolis, all the places, San Diego, I guess I don't go there anymore — no matter where you go, you'll have some memories you really enjoyed there," Sirianni said. "You can't let yourself get wrapped up into that. I've got a job to do. Will I have Jack Stack's when I get there, which is a good barbecue place? Yeah. I've got good memories going there. And so, I'll have that. And I'll see my mother- and father-in-law at the game because they're close by. Besides that, business as usual."